The City of Madisonville is represented by elected officials who serve the citizens.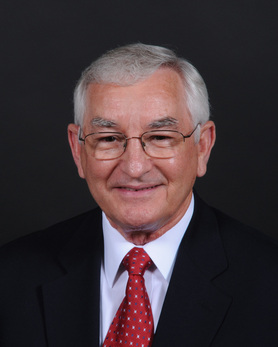 Serving the City of Madisonville since 1992.
Glenn's first position was the Commissioner of Streets and Parks in 1992 from there he took the position of Finance Commissioner in 2004. He served that position until 2013 when he became Mayor of the City of Madisonville.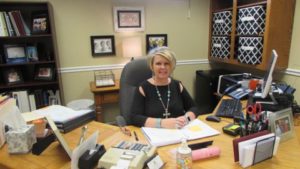 Sherri served as Commissioner of Parks and Recreation from 2006 until 2016.  She was then elected to her current position of City Recorder.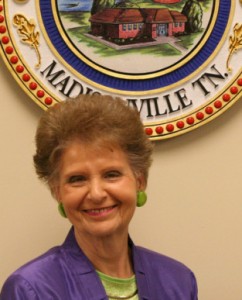 Linda Garrett-Hensley graduate of Madisonville High School (MHS) Class of 63′, Hiwassee College 65′, Associate of Arts & Business Administration. Employed 47 years as Corporate Officer and Bookkeeper at Craighead Limestone Company. Longtime volunteer and past president of The Downtown Madisonville Association. Currently serving  her 3rd term for Madisonville Planning Comission. Elected and serving the citizens of Madisonville since 2006 as Alderperson with the Water and Gas Departments. Appointed in 2013 as Vice Mayor and Finance Commissioner. Thankful to all the good citizens of the City of Madisonville allowing me to represent you during this time.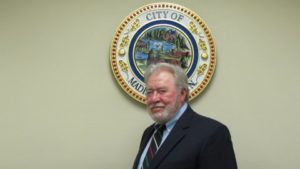 Native of Spruce Pine, NC, moved to Madisonville in January of 1991. She was married to the late Kenneth Saunders. Presently, Ms. Saunders is the owner and principle broker of Coldwell Banker Saunders Realty and has represented Monroe County for the Knoxville Association of Realtors Board for the past 10 years. She is active in the Madisonville community by serving on the Madisonville Planning Commission and as a board member of Branches of Monroe County for Domestic Violence. Ms. Saunders is the President of the Downtown Madisonville Association working diligently with the City for the Beautification of Downtown projects. She has spearheaded the Parade of Flags display seen each year for 10 years at the Courthouse and surrounding community buildings. She is a member of Fairview United Methodist Church where she has served as Chairman of the Trustees three years and presently on Administrative boards and committees. In her spare time, Susan enjoys spending time with her family and friends. Her greatest joy is her two grandsons and attending their many activities. Ms. Saunders is honored to be serving the citizens of Madisonville as Alderman for the Water and Gas Department.